Ready to get ahead? Start your CogAT journey with us today!
Your Ultimate Guide to Acing the CogAT
CogAT
Conquer the CogAT with Confidence!
Personalized 🔍
We're tailoring lessons to your unique learning style, pacing and interests to turn 'I don't get it' into 'Ah, now I see!'
Focused 🎯
Tailored paths, cut down distractions, and concentrate on what truly matters. Turn the 'I can't' into 'I've mastered it!', one tutorial at a time
Effective 💡
From confusion to clarity, we're transforming your educational journey, one tutorial at a time. 🎓Transform 'This is hard' into 'This makes sense now!'
Call us at (425) 653-1222 to schedule your diagnostic test ASAP.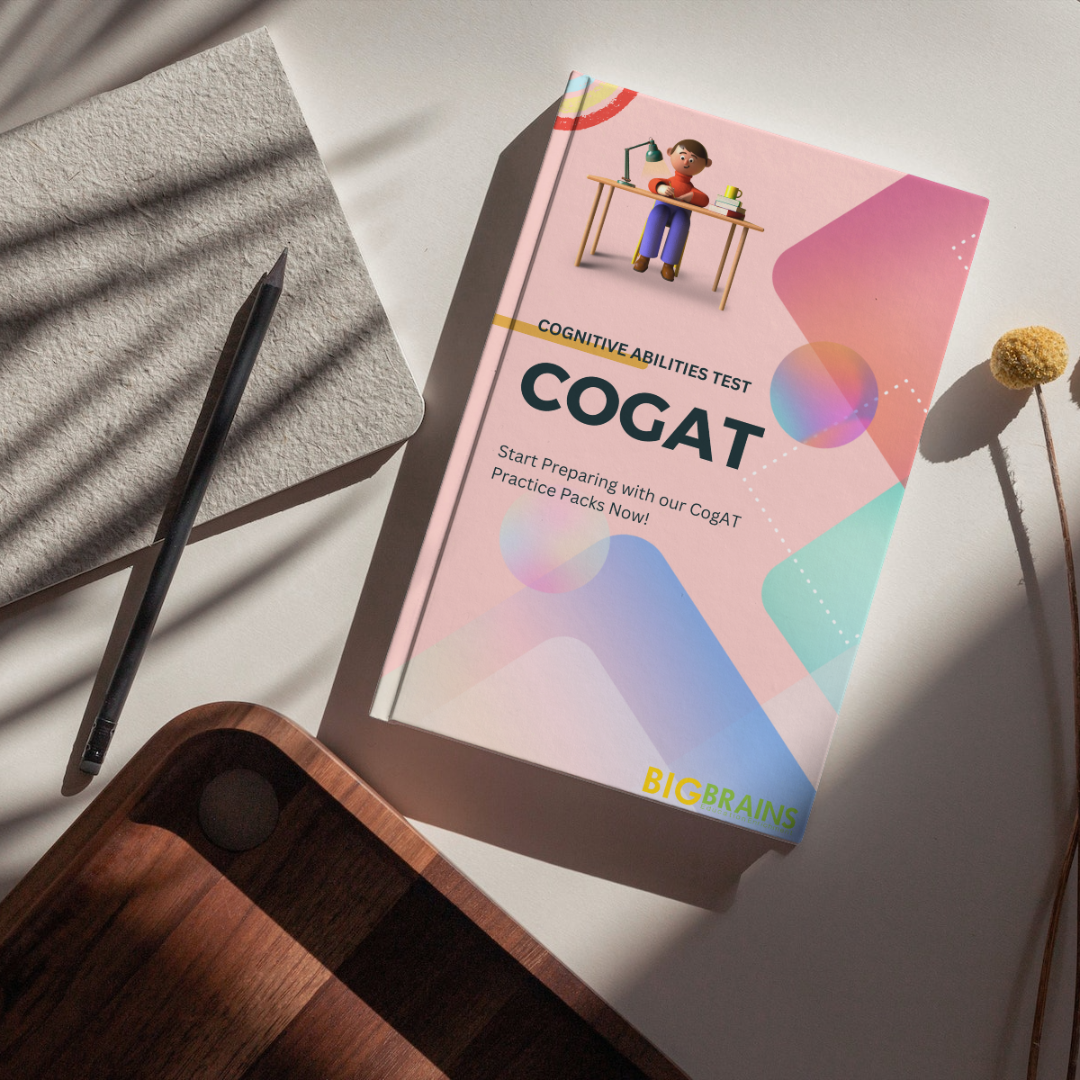 Our students have received multiple acceptance letters from top universities, including:

Why choose us
Big Brains Education offers CogAT private lessons and small group–individualized classes to help students maximize their scores.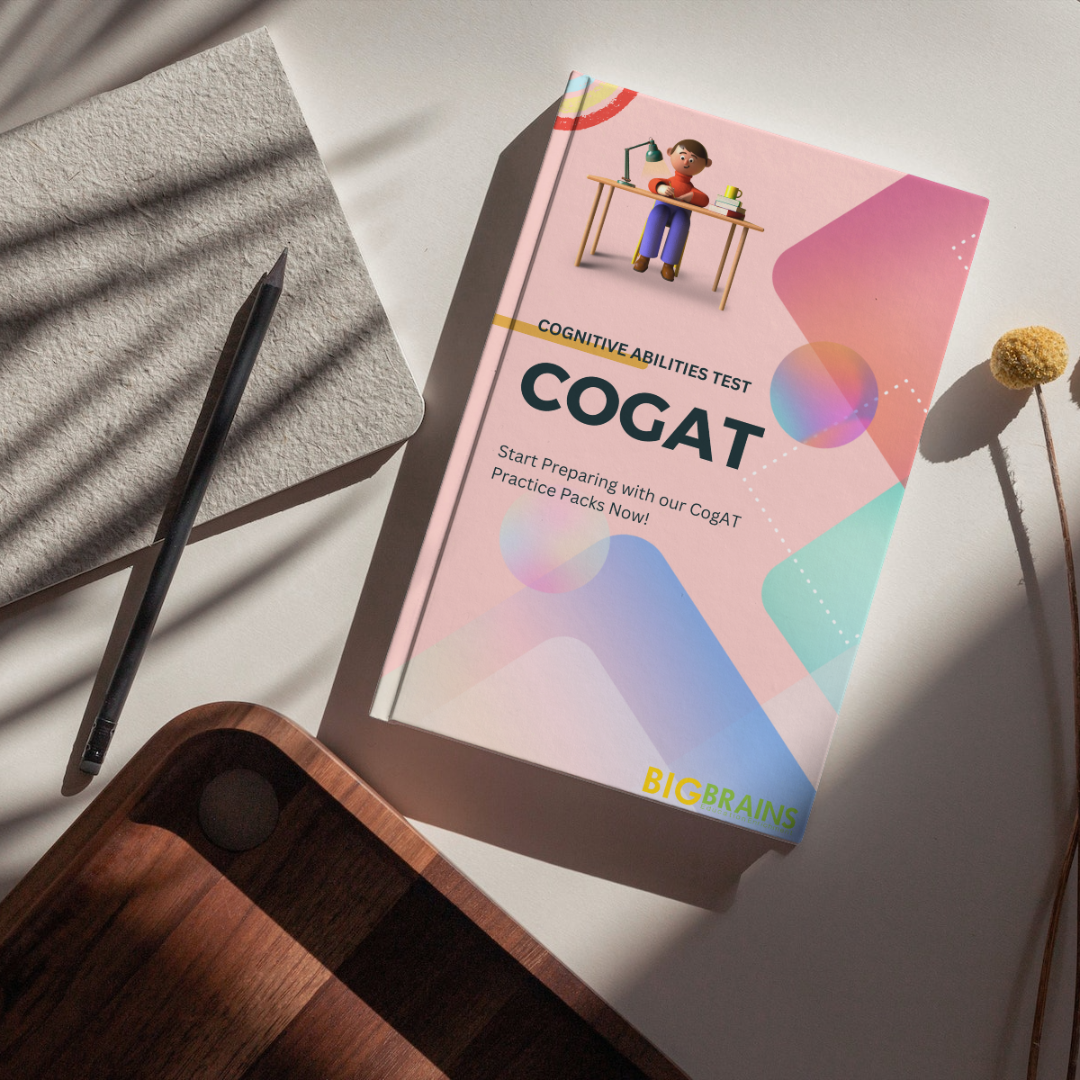 lroepimpusium

lroepimpusium

lroepimpusium

lroepimpusium

lroepimpusium

lroepimpusium
The Cognitive Abilities Test (CogAT) is a multiple-choice K-12 assessment that measures reasoning skills with different types of verbal, quantitative, and nonverbal questions. The CogAT is a group-administered aptitude test commonly given as an entrance exam into school's gifted programs.
Demystifying the CogAT Test
The Cognitive Abilities Test (CogAT) measures reasoning skills and problem-solving abilities — critical components of school success. It's not a test of knowledge, but a tool to understand individual learning styles and cognitive abilities. With our comprehensive guide and unique approach, you'll navigate through each section of the test with ease.
Targeted Strategies for Effective Preparation
Understanding the structure and purpose of the CogAT Test can significantly enhance your performance. Our expertly curated guide helps students to focus, understand, and apply effective strategies tailored to each test area. We'll provide you with a host of practice questions to build familiarity and confidence.
Your Path towards CogAT Mastery
Conquering the CogAT doesn't have to be a stressful journey. With the right guidance, practice, and motivation, you can hone your skills and excel. Our comprehensive CogAT prep is designed with you in mind, turning your weaknesses into strengths and your apprehensions into self-assurance.
Big Brains is the undisputed CogAT Prep expert, having put, literally, hundreds of candidates in the Gifted programs in the Bellevue (PRISM, GHSP), Issaquah and Nortshore Districts. If your son or daughter is in the top of their class, needs extra challenge and/or has been recommended, all of these programs are excellent and Big Brains can help your student qualify!
Join us today for a comprehensive, strategic, and confidence-boosting CogAT experience!
Big Brains Education is the Eastside's first choice for personalized, knowledgeable, effective CogAT Test Prep.
Never miss our updates
Subscribe to our newsletter!
Receive updates directly to your inbox. Don't worry – your information is safe with us!
Created with